Fish factories on My Farm
The volume of production increases day by day!
And now it's time for Japan cuisine lovers to produce delicious Japan food on their own.

There is special production for each specialization: appetizing sushi and rolls and delicious sashimi are available for product, beverage and goods specializations.

Besides that, you will always deliver fish at your factories in time because the time of fishing on the pond reduced in 5 times!
Develop your production on My Farm with new fish factories!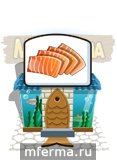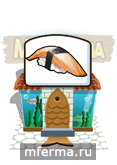 May 25th, 2012