Playtox Launches Popular Adventure Game, 'World of Shadows' for U.S. Mobile Gamers
Playtox, the leading mobile game developer of free-to-play browser games, today announced the release of one of its signature Massively Multiplayer Online (MMO) titles -- World of Shadows -- to the U.S. market. Delivering on the global expansion promises of its $3 million Series A (http://bit.ly/1jFbKBX) funding, the release comes shortly after the successful launch of its casual MMO mobile game, My Farm, in the U.S., which has attracted millions of players.
World of Shadows, which was developed for a more active segment of players, leverages HTML5 and therefore can be played on any mobile device with a modern browser, without the need to download an app. Playtox is one of the first international gaming companies to leverage HTML5 development, allowing it to reach a much broader audience worldwide.
In just three years since launching in Eastern Europe, World of Shadows' imaginative universe has already attracted over 21 million players. Because of its in-game monetization techniques, Playtox has converted over 10 percent of World of Shadows players to paying users and generates an average revenue per paying user (ARPPU) of over $23USD, a significant achievement in the free-to-play game market.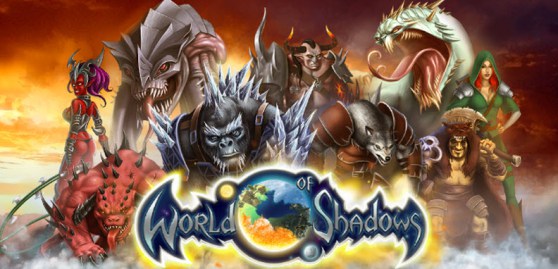 The title creates the experience of a full-scale PC game, while being accessible from the device in your pocket. Users can integrate their social networks with World of Shadows, letting them play with an international online community and share achievements in the game with other players.
"World of Shadows was inspired by our team of self-proclaimed gamers, and has all the classic elements of what should be in a role-player game, including a creative and unique storyline," said Artem Zinoviev, CEO of Playtox. "As a result, we have been able to keep active users for a year to a year and half on average. We look forward to seeing this success translate to U.S. gamers as well."
In World of Shadows, players begin their adventure as a Mage, Warrior or Monk. Gameplay includes a wide array of items, ancient artifacts and gear sets. There are more than 500 quests, more than 1800 outfits, 21 dungeons and 200 fantastic creatures available to players. To begin your journey, simply type http://shadowsgame.com/ in your mobile browser.
About Playtox
Playtox is the leading mobile gaming developer of multiplayer browser games. Playtox has 45 million registered users making it the leader in Russia and CIS regions. These users have already spent more than 65 million hours using Playtox games such as World of Shadows, My Farm, and Gangsta. For more information, visit www.playtox.com.
December 10th, 2013