We are always open for cooperation
We are looking for partners with mobile audience and interested in releasing our multiplayer online games for their audience. We are also looking for partners who would like to enter the Russian market with their mobile online games.

Due to flexibility of our game technologies (from xHTML to HTML5 and hybrid Android/iOS applications) they can be released through any available distribution channel and also have some advantages in comparing with downloading applications.

Our games are already placed by more than 200 partners in Russia and CIS, including the leaders of mobile and social markets such as Opera Software AG, MTS, Beeline, Odnoklassniki, Mail.Ru, Vkontakte.
Mobile sites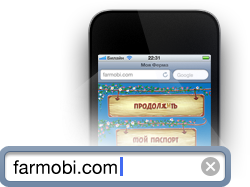 Nowadays games are one of the most important components for mobile audience.
If you still don't have the games section – you can easily create it by connecting our online games mobile portal's API (VMMO.RU). Since that moment our catalog will be available to your audience.
If you have already got games section adding of online games section will also provide you with some advantages:
money: we work on a system of micropayments revenue sharing (ARPPU of our games is $ 20$, the conversion – 80%);
time your audience will spend on your site pages.
Mobile social networks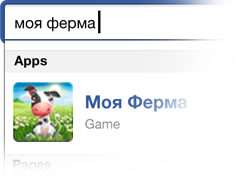 Users spend most of the time in social networks using their mobile phones. Members spend more time in mobile browsers than working with the mail, watching video and listening to music using mobile phones. $ 2 billion was spent for social networks games in 2011, and 20% of them for mobile version. We improve not only financial side, but also the user perception of your network:
each player looks through up to 110 pages in our games every day, and this time will be applied to your network.
only one fact - the players have already spent 32.5 million hours in our games.
All the games can be easily integrated into any social network and allow using the most of its functionality during the game (social and viral mechanisms).
Application stores, mobile browsers, presetting into the phones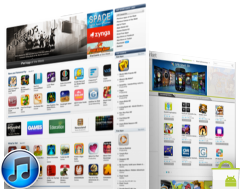 It's not new that nowadays the one of the main drivers of gaming market is development of F2P (freemium) games segment with in-game microtransactions. This is exactly what we create, with wide many benefits:
our games run on any mobile device with any operating system or productivity (because all our games are designed with individual support - from xHTML to HTML5);

we can use any available opportunities of promoting games in channels, whether it is preinstallation into the mobile phones or distribution into application stores (Android / iOS hybrid versions: native-application capabilities and mobile web games flexibility), and presetting as a widget or links, or any other opportunities of branding in mobile phones;

we can connect any billing systems configurations choosing the most effective for the channel or market and we are not limited by billing of any king of "store";

online games in 100% of cases cause traffic increase generated by subscribers - each player generates 5 MB of mobile internet traffic every day. This fact makes our games and the channels of their distribution more attractive to mobile operators.

Become our partner. Contact us at partners [at] playtox.ru